By Glen McKee, Fool Me Twice -
It happens to us all during the season. The team will have those momentary flashes of decent play and despite your best instincts you find yourself thinking "Ya know what? This may be an OK team after all." And then the Angels face a good team, and you're immediately reminded of how bad they really are.
The Bad. Houston, we absolutely have a problem. Remember back in 2013 when we were excited about the Astros moving to the AL West because they were so terrible and we were gonna pad our record against them? Yeah, that's right up there with "F#$! Yu, We Got Pujols!" on the bad karma scale.
- The Astros. We went 0-3 against them and lost the last game before Lincecum (more on him next, oh yes) got two outs. The Angels are 1-11 versus the Astros this year. They beat us like we're rented mules. It's embarrassing. On the plus side, we only have to face them in two more series' before the end of the season. Sunday's game was just awful. Adjectives fail me. Hey, did you know that Lisa Hart is from Houston? Neither did I until I googled it. Here's a pic of her to cheer you up:
- Tim Lincecum. Two games, 6.1 IP, 11 ER. For Pete's sake, put him out of his misery now. DFA him. Chacin is better than Lincecum. There's no reason left to keep throwing him out there.
- Mike Trout. He's hitting .278 the last seven days and he disappeared for the Houston series. If just about anybody else on the team was hitting .278 over a week I'd be happy, but this is MIKE TROUT we're talking about.
- Daniel Nava. A symptom of the Angels failure to spend in the offseason. Hitting .091 over the last seven days. No signs of power or anything else associated with hitting.
- Ji-Man Choi. Gee man, does he kinda suck. I guess I'd rather see him out there than Nava but Choi isn't much better. .200 on the week but at least he hit 2 HR. Choi rhymes with joy (hi Nate!) and he was born in South Korea, and you know who else was born in Korea? No, not Frank Stallone, model Lee Pa-ni.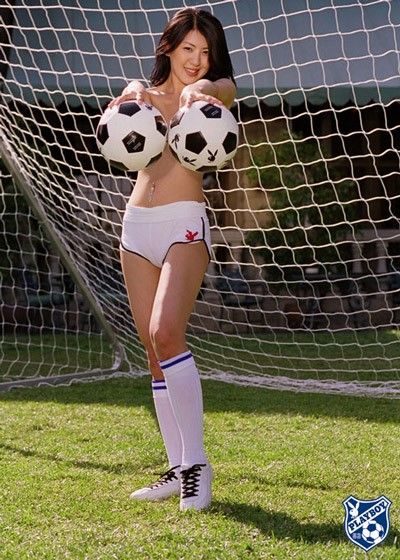 The Good
. To paraphrase Toby, I'm looking for a few clean peanuts here and surprisingly there are a few.
- The series against Texas. Heck yeah. I'll take a sweep of a first-place team any time. And look at it this way, your hopes have to be ignited before they can be extinguished. Thanks, Texas! I can't wait for them to get Chris Sale and still not win the World Series.
- Andrelton Simmons. He's looking a bit like a steal, isn't he? He's hitting .409 the last seven days and .286 on the season, almost .030 higher than his career average. Along with Mike Trout (even on a bad Trout week) he's one of the few guys I look forward to seeing play on this team. Speaking of that…
- Matt Shoemaker. He only had one game last week but went 6.2 innings and gave up 2 ER. 5 SO, 1 BB, and the SO number was low for him while the BB number was high. He's been a stud lately.
- Cam Bedrosian. If the Angels could trade Street he'd be the obvious choice for new closer. Ride him like we rode Frankie Rodriguez. He's probably about the only valuable trade piece we have right now, which scares me.
- Jett Bandy. Another solid week both at the plate and behind it. I'm digging this kid and glad to see he's getting the majority of starts. Funny thing: his name is Jett, and Paul McCartney has a song named "Jet." Paul was in the Beatles, as was George Harrison, who had a dust-up with Eric Clapton over Parry Boyd. Here's a picture of her to make us feel better: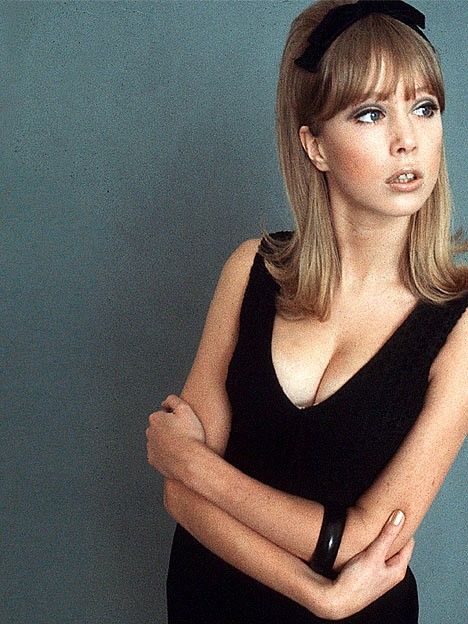 The rest
. Donald Trump was nominated for president by the republicans this week, which means half of the prophecy is fulfilled. He's got a daughter that he can't seem to stop talking about how hot she is, so here's a pc for research purposes: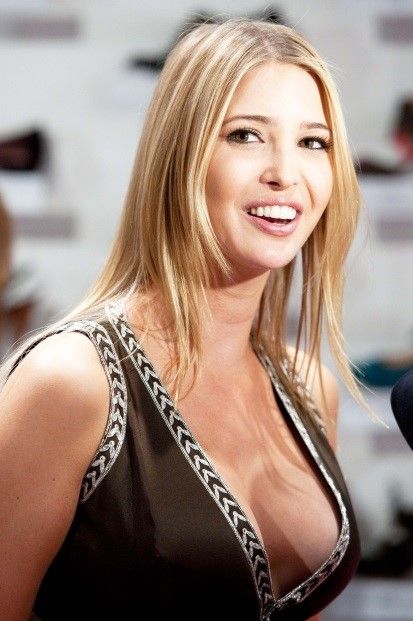 For the record, I will be on vacation for the next two weeks so you'll have to get your weekly dose of sad Angels baseball stats and hot babe pics from elsewhere for a bit. I think the internet can help you with both of those things.


The week ahead
. Three in Kansas City versus the Royals and then back home to face the Red Sox for four. Are you looking forward to this? I'm not looking forward to this.
My predictions versus last week
. I was accurate in record but not in how we got that record. I predicted 2-1 versus Texas and 1-2 versus Houston for a 3-3 week. 3-0 and 0-3 overall for a 3-3 week. I'm still perfect for the year on my prediction numbers at 41-52. Yay me!
My predictions for this week
. Ugh. KC is a mediocre team who might be trading a few pieces this week, and that could affect them. Boston is hot and I'm sure ESPN is excited about that. 1-2 versus KC and 1-3 versus Boston. Have a good couple of weeks.