By Glen McKee, In an Unhealthy Relationship with the Angels -
There's not much left to look forward to this season for Angels' fans. We're playing out the string while we wait for the team to pass its elimination number. I don't know what that number is right now but it won't be long before the official countdown begins. All we have to get even a bit excited about is the roster expansion in September and seeing some of our minor league "talent" getting a shot. We know that won't happen until the Angels are officially eliminated, so the sooner that happens, the better. Speaking of September, Jennie Finch was born on September 2 so she's our headline picture. You know who else was born in September? The greatest frontman ever, Freddie Mercury. He came in a close second to Jennie for the headline pic, I'm sure he would be proud.

Now, on with the misery!
The bad
. By recent standards the Angels had a good week. By normal standards, they still sucked. As usual, there is plenty of bad to choose from so let me sift through the rubble and see what stands out.
- Mike Trout. August is really a horrible month. Aside from both I and Mike Trout being born on August 7, there is nothing to recommend for it. The weather stinks and Mike Trout usually goes into a slump. He got a bit better this week though, because we're getting closer to September. .263 with one HR and seven RBI, and 8 SO. He's swinging and missing more than I did with the ladies in high school, or even most of my life. He's sitting on 23 HR and at his current pace he won't break 30 this year. At least we won't hear about how he was robbed of the MVP award.
- Jered Weaver. How his ERA isn't in the sevens, I don't know. Only one start this week, 4.2 IP, 5 ER. Somewhere on a linked article on aw.com I read something about the possibility of re-signing him. Please god, no. I appreciate what he's done for us but he has nothing left. Thank you for everything, Jered. You were so good for so long. Please don't come back.
- Kole Calhoun. He hasn't been on the bad list for a while but that's just been neglect on my part. It's hard to fit everyone in here. .217 last week, no RBI, but he had more BB (6) than hits (5). That must mean something. Did you know that Kole Calhoun is a redhead? It's true! Speaking of redheads, here's a picture of Christina Hendricks, probably at the Golden Globes awards:
- Mike (Get a brain!) Moran. All it takes is one bad appearance for a reliever to show up on this list and Mike had one. For the week, a 6.00 ERA despite two scoreless appearances. He's our next Kevin Jepsen. We're gonna hold on to him for a few more year and then as soon as he has a good year we'll trade him away and watch him have two more in a row. Sell early!
The bad and the good
. Sometimes, actually often, players have a week with both the good and the bad. It's similar to the McDLT – you have a hot side and a cool side, and they get mashed together to form a mediocre sandwich that few will remember. For the rest of the year I'll call this section The McDLT, and this week's McDLT is…
- Jhoulys Chacin. He had one bad start (4.2 IP, 4 ER versus Seattle) and then one good (although not quality) start (5.2 IP, 0 ER against the Yankees). I'll take that from Jhoulys any week. Wait, did I say Jhoulys? I meant Jewel!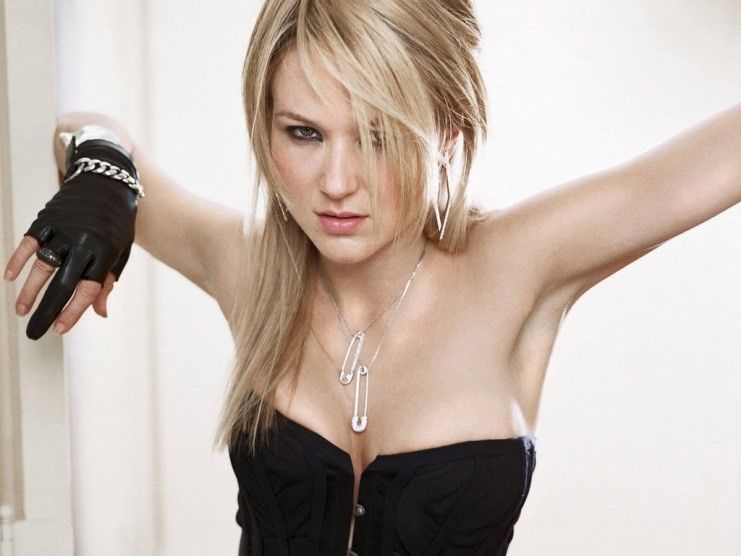 The good
. There was some good this week, I'm happy to report. Before I get to that I'd like to address the idea of the Angels tanking (with apologies to Tank) to get a higher draft pick. It's a stupid idea, really. Playing for a protected pick, absolutely, that's something to shoot for. Playing for the #1 pick is just dumb. This isn't football, where we could draft a quarterback like Ryan Leaf to immediately turn our franchise around. It takes time for our prospects to work our way through the minors – more time than the prospects of almost every other team, apparently – and then get to the majors and underperform. With that in mind, here's the good.
- The record. 3-4 is good for a team that's over 20 games below .500. We're still in contention for a protected draft pick, so if it stays that way we'll be cool after we sign a mediocre starting pitcher for way too much money.
- Brett Oberholtzer. I finally learned how to spell "Jhoulys Chacin" without checking and now I have to learn this guy? Jeez. Anyway, he had a good week and we have to celebrate when our pitchers don't suck. 4.1 IP, 0 ER. Maybe we have something here.
- Deolis Guerra. Another good reliever (and wait for it, there's one more to go) for the week. 3.1 IP, 0 ER. Nice!
- Fernando Salas. I can't believe I have him on the good list. This guy is so unpredictable. Evidently, he was the de facto closer last week and he racked up two saves. Sure, he did it with a 4.50 ERA so perhaps he's more of a McDLT than a good, but two saves is two saves.
- Albert Pujols. He evidently had another career milestone, whoop de doo. He also managed to hit .296 with 2 HR (we're relegated to celebrating 2 HR a week from our power hitters) and 7 RBI. For this moribund offense, that's worth celebrating. Hey, did you know that Albert Pujols was born in the Dominican Republic? That means that he's at least five years older than whatever it says on his birth certificate. That also means he was born in the same country as Hony (no, I didn't forget an "r") Estrella. I don't know what she's semi-famous for, but here's a pic of her: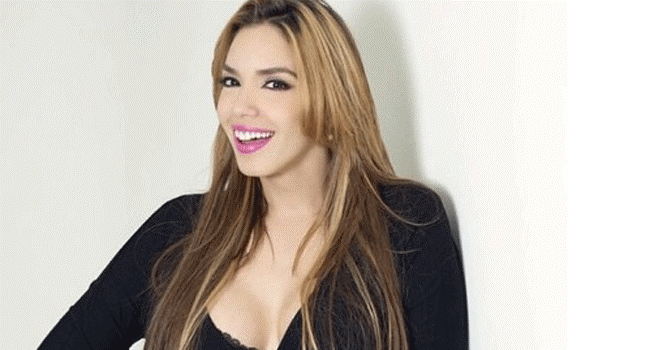 The rest. It's been a long season but it's almost over, there's just over a month left. Thank god. Then I can focus on how bad the Chargers are going to be this year and consider taking up a hobby to keep me from watching their games. Arte Scioscia spoke up last week and predictably, people responded. His comments were very Scioscia-esque. They could be the same person, who knows.
The week ahead. Monday off, followed by three in Toronto and three in Detroit. Toronto is atop the AL East for the moment, and Detroit is somewhat resurgent, being 2.5 games out the second wild card spot. Looks like another tough week ahead, and it looks like I picked a great week to start sniffing glue.
Predictions. Last week I predicted 1-3 versus the Mariners and 1-2 versus the Yankees. I was half-correct, in a way. 2-2 versus the Mariners and 1-2 versus the Yankees, making my reset count 2-5 versus an actual 3-4. Sucks to be me! For this week, wow. I assume the Angels suck in Toronto because they probably do so I'll go the safe route and pick 1-2, eh. Detroit is where I think the Angels will surprise, just to eff with us. 2-1 in Detroit.