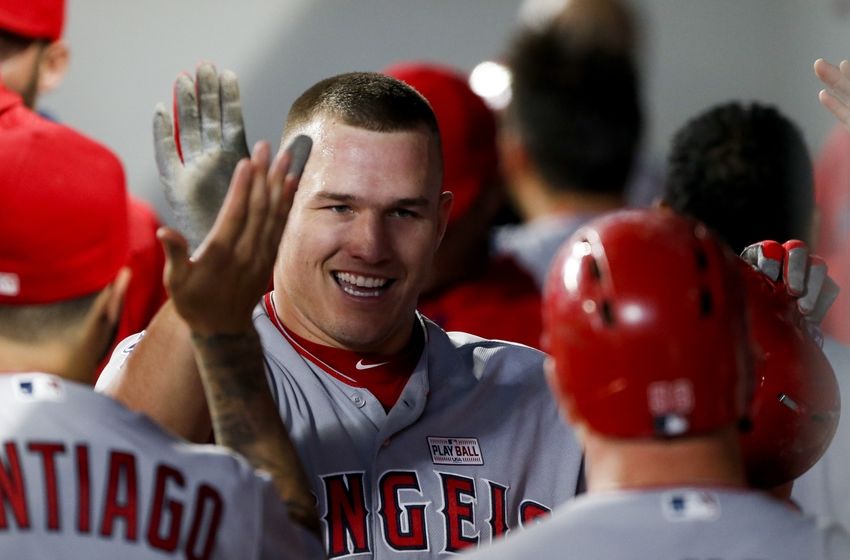 By Jonathan Northrop, AngelsWin.com Staff Writer -
To all of our Angels fans out there that see the sky falling on this team, consider first that despite losing two of three to both Baltimore and Texas, the Angels are 9-5 in their last 14 games. Over the last 14 days (couldn't include that full span) they're 6th in major league batting fWAR...in the major leagues, tied with the Cubs. They've hit .289/.343/.426 during that span.
Trout is Trout, Escobar and Calhoun remain pretty good and Pujols, Perez, and Gio have been hitting better of late. They actually have the makings of a decent lineup. It won't be great, but it could be solid.
On the pitching side, Shoemaker has been a revelation the last two starts, looking like his 2014 self. He probably won't keep this up, but if he splits the difference between 2014 and 2015, it will be great boon. Tropeano has been excellent, although he walks too many batters and his 4.38 FIP points to regression from his 2.86 ERA. Chacin has been OK, Weaver hasn't fully imploded somehow, and Lincecum is on his way. Santiago is a bit worrisome - so erratic, and not very good his last several starts. Maybe Skaggs can come back and contribute, or even Heaney or (gulp) Richards. Regardless, the rotation isn't as hopeless as it looked a couple weeks ago.
The bullpen isn't great, but there's some positive signs. Cam Bedrosian has quietly taken a huge step forward. If and when Street comes back will be huge.
Anyhow, I'm not expecting 90+ wins from this team, but I think they could sneak in 85+ and maybe a wildcard spot. Or, at least, they could make things interesting.
All is not lost yet, folks.
This is a public service announcement from Mr. Optimistic.