By Glen McKee, Staff Gourmand -
Bill Parcells said it best: we are who our record says we are. It's that simple. Right now the Angels are a 26-30 team, 5-5 over the last 10 games, in third place (and only 1.5 games from being in last place) in the AL West. That's an average team, but this week gave us an indication that the Angels can be slightly above average when all the planets align correctly and everything falls just right, even if another important player goes on the DL. Speaking of which…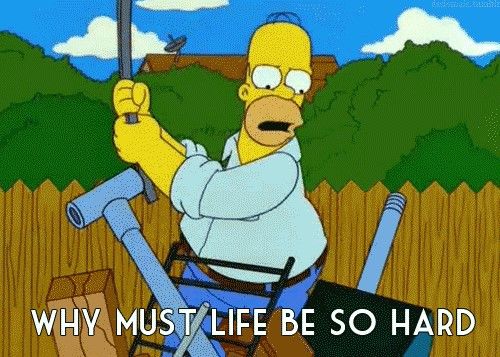 The bad. This is getting to be expected but another Angels player went on the DL.
- Nick Tropeano. He's this week's first recipient of a free stay on the DL. It was the 15-day version but we know what happens to our pitchers when they go on the DL:
- Mike Trout. What? Yeah. .250 with one HR last week. Maybe Chuck needs to start a thread about him.
- Fernando Salas. 3.00 WHIP, 22.50 ERA in the last seven days. Cue the Dennis Green paraphrasing machine: he is who we thought he was! Seriously, what that means is he is an average to slightly-below average bullpen piece who has periods of utter dominance followed by three or four games of shitting the bed in epic style.
- Cliff Pennington. Who? Yeah, that guy who just came off of the DL a few days ago. Remember him? He was supposed to give Giavotella competition at 2B and now he can't stay healthy. Go to 41 seconds in this video and listen to the 1:00 mark, and you have the Cliff Pennington story:
- Johnny Giavotella. .190 last week. Now that we could use Cliff Pennington, he's gone. Figures.
- Joe Smith. One inning pitched in the last week. He's obviously fallen out of the Scioscia circle of trust and perhaps for good reason. A visit to the DL is almost a foregone conclusion.
The good. There was plenty of good last week. Let's bask in a bit, shall we?
- The record. 4-2 against a decent and a good team. Both teams had (and still have) a better record than the Angels but they ran into the butter knife that is a lukewarm Angels team. Suck it, losers!
- Albert Pujols. Mang. I give him plenty of grief when he's off, so he gets praise when he's on. .333 with one HR last week (seems like more, eh?) but that one HR was yuge, leading to the victory last night and the series win in Pittsburgh. Plus, he stuck up for the Kole Calhoun when the lesser Cole, Gerrit, was giving him grief. Good for you, Mang. Perhaps you aren't as bad as Claude thinks you are.
- Kole Calhoun. Speaking of that ginger SOB, he had a good week. .391 average, 2 HR, 5 RBI. Not bad for somebody without a soul.
- Jhoulys Chacin. At some point I'll learn to spell his name without triple-checking it. Forget Tim Lincecum, this guy is the stealth pick-up the Angels needed and finally, we plucked somebody from another team and he did better for us than he did for the other team. That never happens! Last week: 14.0 bullpen-saving innings pitched, 1.07 WHIP, 2.57 ERA. That is fantastic for a guy we got for nothing. In case you forgot, here's what he looks like: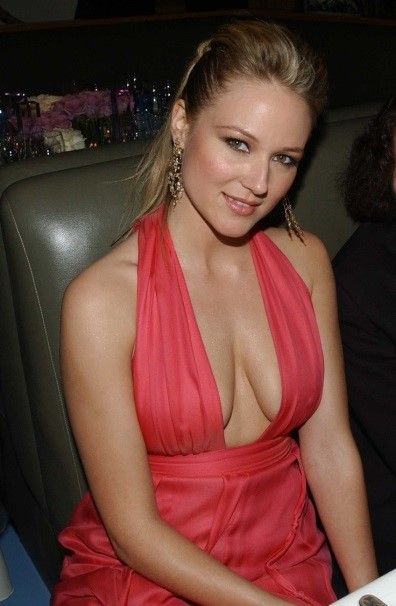 - Yunel Escobar. Anybody who thinks he hasn't been the steal of the Angels offseason isn't paying attention. Decent defense at 3B, better than expected. Took a few days off for an injury and hit .375 in his first three games back. Hitting .311/.362./.421./.783 on the season and has been the leadoff hitter we needed so badly. Almost identical to what Freese is hitting now, but Freese never hit that well for us and there was no reason to expect he would. Viva la Escobar.
The rest. Houston Street came back from the DL and was we've come to expect. 2.1 IP, 0.00 ERA, 1.29 WHIP. How can anyone complain about this guy?
The week ahead. Four in New York against the Yankees, then three at home against the Indians. The Yankees have the same record as the Angels but the Indians, like they do every year, are hot to start the season at 31-24. Beware of the Injuns.
My predictions versus last week. I predicted 1-2 versus the Tigers and 1-2 versus the Pirates.

Scioscia laughs at me and my pessimism. The Angels did the ol' switcheroo on me, going 2-1 against both teams. Cumulative totals: 25-26 predicted versus 24-27 total. I'm one good week from equaling that out!
My predictions for this week. Remember when the Angels used to own the Yankees? Yeah, that was a while ago. Since 2009 when the new Yankees stadium opened, the Angels are 8-20 there. In that same period, at home against the Injuns the Angels are 16-11. I'm going with 2-2 in New York and 1-2 versus the Indians. Post your predictions below. If anybody does better than me, next week's LWIB will feature exclusively pictures of hot women. No more Scioscia or Meatloaf.