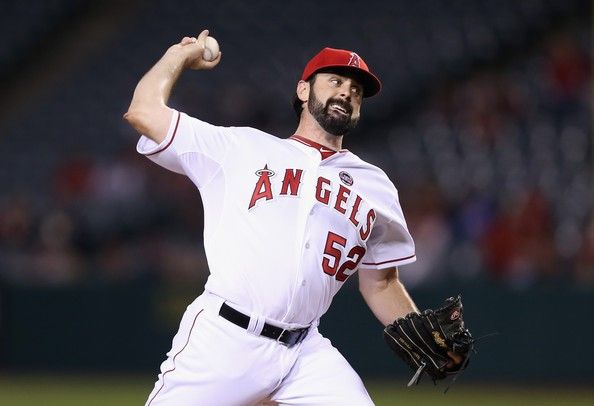 By Glen McKee, AngelsWin.com Gritologist -
I'm sure the main thing on the minds of Angels baseball fans right now is the status of Matt Shoemaker and concurrent with that, how horrible of a season it has been with injuries. We also might be thinking about encasing Mike Trout in carbonite a la Han Solo until the end of the season.
You'd think we'd have reached or even far surpassed our annual quota for injuries already, but apparently not. The good thing about yesterday was that Shoemaker walked off the field, assisted.
The bad thing, though, well…
- Matt Shoemaker. We all know what happened by now. According to rotoworld.com Shoemaker sustained a small skull fracture and a hematoma. Of course, our main concern is that Matt recovers with as little lasting damage as possible; baseball is secondary. Having said that, though, baseball is still important. We know about Matt and his story because of baseball and we're rooting for him because a) he's a genuinely good guy, 2) he's a baseball player on our favorite team, and iii) he's demonstrated the favorite immeasurable characteristic that Angels fan love, grit. He's an Erstad on the mound. Best wishes to Matt and his family for a speedy and full recovery from everyone on this board.
- Brett Oberholtzer. Another pickup from Operation Clean Peanut, Oberholtzer hasn't panned out at all. In his last start, the only one last week, he went 1+ inning and gave up five earned runs. His ERA for the year is 5.82. There's a reason (perhaps several reasons, but I digress) that the Astros released him, and that reason is that he's not that good. He's not even good enough to stick on the Angels rotation. Yeesh.
- Cliff Pennington. How this dude is still getting playing time is beyond me. He hit a robust .083 last week and his average for the year is at .205. If he was a toolsy catcher with intangibles I could see why he was still playing, but he ain't so I don't. Did you know Cliff Pennington was born in Texas? I didn't and I don't really care, but you know who else was born in Texas? Anna Nicole Smith. It's easy to forget her early days but here's a reminder. Apparently, she used to hang out with Barack Obama: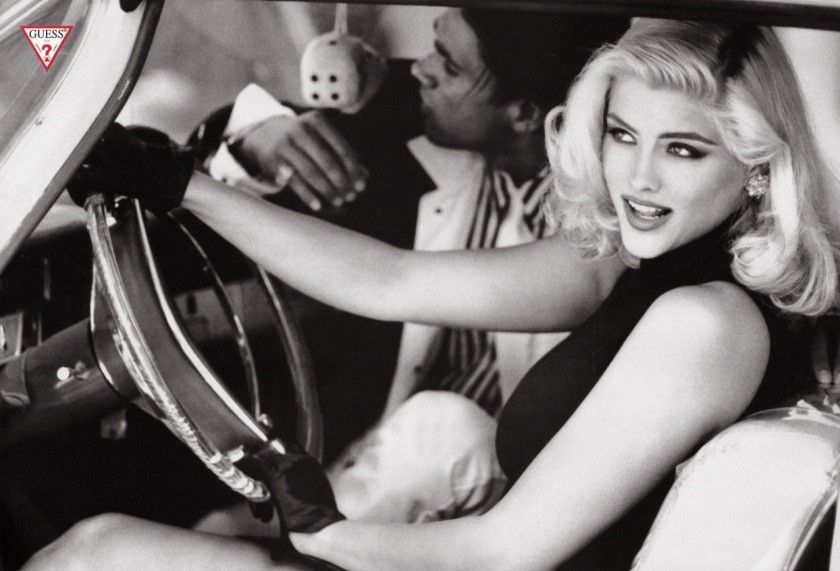 - The backups and platoons. Carlos Perez, Nick Buss, and Gregorio Petit each got 5 AB last week and they each got one hit, for a collective BA of .200. I guess that's what you can expect from AAAA players.
The McDLT.
You might think think this category exists solely so I can talk about Jhoulys Chacin and then post pictures of Jewel. You'd be partially correct.
- Jhoulys Chacin. In his appearance in Detroit (which was technically speaking the week before last, but shut up) he went four innings and gave up zero ER. In Seattle, he pooped the bed and gave up 5 ER in four innings. Jhoulys, why do you play these foolish games?
Matt Shoemaker aside, there was a lot of good last week. A lot. Now that the season is as dead as Donald Trump's hair and the pressure is off, the players are more relaxed and performing to their abilities. Yay, meaningless stats! It's all we have to look forward to for the rest of the season.
- Albert Pujols. Dude was on a tear last week. 4 HR, 7 RBI, .429 average. At this rate he's gonna have his BA around .275 by the end of the year.
- MIKE TROUT! 3 HR, 6 RBI, and a ridiculous .556 BA. MIKE TROUT! What more can you say about him? Well, he was born in New Jersey, and you know who else was born in New Jersey? The Jeets! You know who the Jeets dated? Tons of hot women, including Jessica Biel:

- C.J. Cron. Finally, somebody on this team named "C.J." is kicking some serious ass. 4 HR, 8 RBI, and a .400 average last week. Trout, Pujols, and Cron has suddenly turned into a very potent 3-4-5.
Let's hope they can build on that.
- Andrew Bailey. We picked him up off the scrap heap and in a very small sample size, he's been aces. 2 IP, 0 ER, and one save. It was his first save since 2013. In 2013, several magazines said Scarlett Johansson was the sexiest woman alive. Who am I to argue with several magazines?
The Angels went 5-1 last week. Hurray! Unfortunately, that will piss some of you off that care about a protected draft pick. For the record, the Angels are now the 10th-worst team in baseball and getting better. As I mentioned last week, this team isn't going to tank and there's no way they'll finish the season with a protected draft pick. Get over it, and enjoy the rest of the ride.
Three in that hellhole up in Oakland (against one of the nine teams that is worse than us) and three at home versus Texas. I'll be at the home game on Friday so I can get a Star Wars Rally Monkey. Hit me up if you want to say hello and get my autograph or something.
Even while I was predicting this team to play the spoiler, I wasn't optimistic enough. I predicted 2-1 versus the Reds (they're now worse than us, by the way) and 2-1 versus the Dipotos. Actual results: 3-0 and 2-1. For this week, I'm going to say we sweep Oakland in their miserable stadium and continue to be the spoiler by taking two from Texas. See you next week, which by my calculations, will be my third-to-last column this season.