By Glen McKee, Mr. Equal Opportunity -
On Friday night I went to my first Angels game in a few years. (I live many hours away from Orange County.) It was Star Wars night, I had a blast and got a few extra Stormtrooper Rally Monkeys (they're already spoken for, sorry), and the Angels lost to the Rangers. Something else happened, though. A female of the opposite sex who used to post on the AngelsWin board was proposed to (as in marriage) by her handsome boyfriend and she accepted. (Congratulations Katie and Nick!)
In attendance for the proposal was yet another woman who used to post a lot more frequently on the board, as well as a few dudes who sporadically post. It got me thinking about how much of a sausage party the board is (and by the way, I do recommend the movie Sausage Party) and how my previous LWIB columns catered to that demographic. I figured it was time to do a column for the ladies who occasionally stumble across this board and then leave in disgust.
On their great album Live At The Roxy, Social Distortion does a cover of the "Ring of Fire" and frontman Mike Ness introduces it by saying (I'm paraphrasing here) "Fellas, I think it's time we did something for the ladies, don't you?" Somebody in the crowd responds by flipping the bird to Mike and he replies with "You got nine more of those fingers? Why don't you take all ten and stick 'em up your ass!"
Fellas, one of the ladies!
Hoo boy, there was a lot of bad this week. As good as the previous two weeks were, this week was bad. We went to Oakland where we should have dominated but we fell apart. Same thing at home against Texas. Let's get the bad out of the way.
- The Record. 2-4 for the week, more about that below. We should have at least been 3-3. Our record was like Johnny Depp's record, recently: nowhere near as good as it used to be.

- Albert Pujols. He went from hot to cold, just like a Katy Perry song. Last week he went 4-22, .182 average, 2 RBI. It looks like he's gonna take the rest of the season off and get that average back below .250, where we expected it to be (only 0.15 away from that milestone!). Speaking of Katy Perry, she's been linked with Orlando Bloom, who recently got some publicity for surfing with his elvish sword hanging out. I can't show you that picture, but here's one of him non in flagrante delicto:

- Just about anybody in the bullpen. Yes, there is one notable exception to that and more on him below, but a few people took turns blowing games. Jose Valdez had a blown save on Saturday. JC Ramirez came into the game Friday night and promptly gave up the game-winning HR to Adrian Beltre. Mike Morin still hasn't gotten a brain, 5.40 ERA last week. Our bullpen is mostly a shambles.
- Cliff Pennington. As a nod to Bruce Nye I'll bring him up again. Still getting sporadic AB but this week he hit at a .250 clip, which is 0.43 above his season average. He's getting less sucky!
- Jett Bandy. His bat has fallen off a Cliff Pennington lately. 1-14 in his last seven days. Eventually, the league catches up with rookies and they need to adjust accordingly. If only we had some sort of managerial person on this team whose job was to help hitters make said adjustments.
- Kaleb Cowart. Speaking of one-fers, 1-12 last week with 4 K. Again, if only we had some sort of hitting coach or something…
The McDLT. The weekly hot-and-cold or cold-and-hot award.
- Deolis Guerra. He only appeared in two games (because you want your current best reliever to have a lot of time off) and he was spotless in one, and gave up one run in 1 IP in the other. That's the life of a reliever. He's still one of our best options.
The Good.
As always, there was some good mixed in with the bad, and a few surprises.
- Mike Trout. No all-caps this week because he didn't hit any HR, but he still managed a .333 clip (although it was all singles) and 3 SB. Mike Trout is the Channing Tatum of our team: even when he's bad he's still at least good to look at. Amirite, ladies?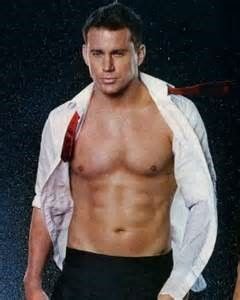 - Andrelton Simmons. His defense alone should qualify him for this list every week but I'm a buffoon when it comes to defensive stats. However, his bat won the game Sunday with 2 HR (for the record, last week Simmons hit 2 HR more than did Mike Trout), giving him three on the year. Did you know that Simmons was born in Curacao, a Dutch Caribbean island? That makes him a foreigner to the US, and you know who else is a foreigner to the US? My wife's favorite, Jason Statham.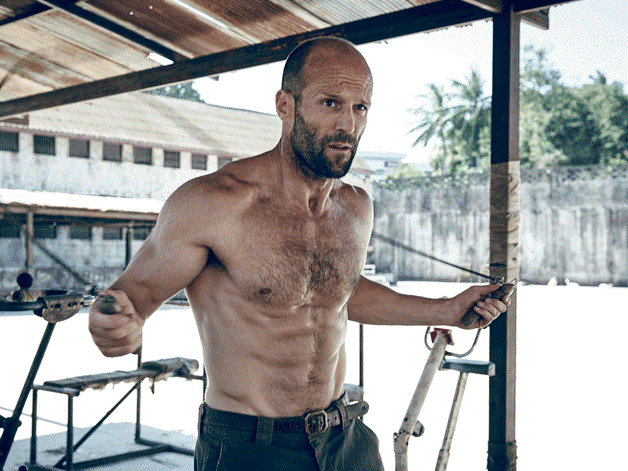 - Andrew Bailey. He's been the cleanest of peanuts ever since we picked him up from the rubbish heap. Last week was no exception. He's our closer now, and he went 2-2 in close situations last week, 2 IP, 0 runs, 0 hit, 0 BB, 3 K. It's nice to have a pleasant surprise from our bullpen, instead of the usual unpleasant reality. Maybe this kid can stick around.
The Forgotten. While looking at stats for this article, I discovered that we have somebody named Juan Graterol (who henceforth and forevermore shall be known as Gatorade) on our team. Evidently, he came from the Yankees because his ESPN stat page has a picture of him in a Yankees cap. He's appeared in one game for us, with exactly one AB. In that AB he hit a double. His line for the season: 1.000 average, 1.000 OBP, 2.000 SLG, 3.000 OPS. Thanks for keeping this dude on the bench, Sosh! Free Gatorade!
The Rest. We had a few SP make their debut with the Angels last week and their performances would have qualified them for the bad list but I ran out of space and interest. Tyler Skaggs had a good start last week, hopefully he can build on that. Jered Weaver had a good start Sunday, and you just know he'll be back on a one-year deal next year and continue to give us a quality start sandwich with two terrible-start buns.
The Week Ahead. Three at home versus the Dipotos, and four at home versus the Blue Jays. The Dipotos are 7-3 in their last ten and still have a slight chance at a wild card spot. The Blue Jays are 3-7 in their last 10 and in the thick of a division race in which I hope they beat Boston but lose to the Orioles. It could be another brutal week.
Predictions. Last week I predicted 3-0 versus the Aths and 2-1 versus the Rangers. Hoo boy. Actual results: 1-2 and 1-2. This week, I'm more realistic. 1-2 verus the Dipotos and 1-3 versus the Jays.
Updated Protected Draft Pick Standings. Because some of you care about this, I'll keep you updated, although I'm sure you already know what I'm about to say. The Angels currently have the ninth-worst record in baseball, which gives them a protected pick. There's only a half-game difference between the Angels and Milwaukee, the team with the tenth-worst record. After that, you have to go to the Chicago White Sox who are five games better than the Angels in both the win and loss columns. So, even if the Angels switch places with the Brewers (which is quite possible) they'd have to play six games better than the White Sox over the last three weeks of the season to lose a protected pick. It could happen, but it isn't likely. Rejoice!